LinkRunner AT Network AutoTester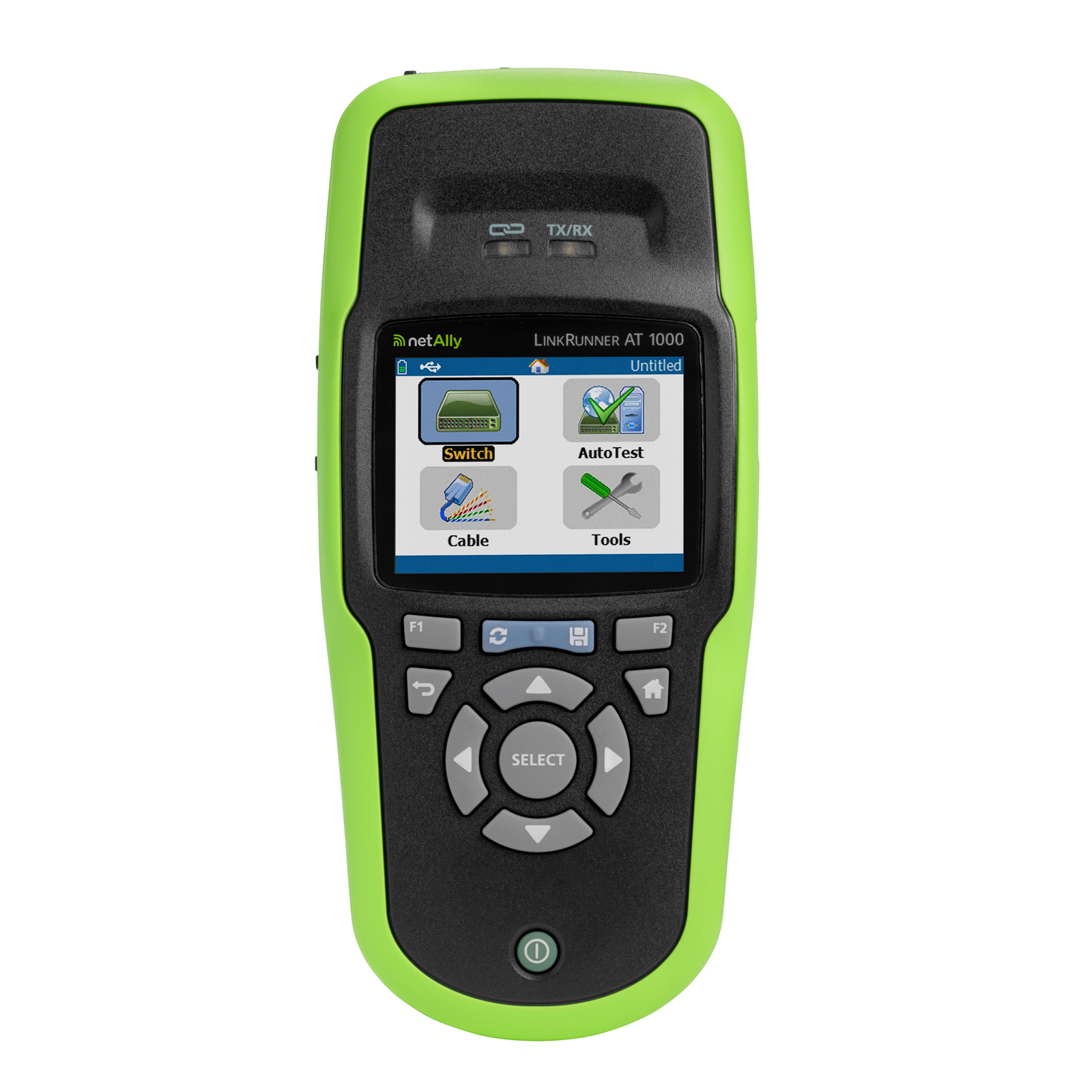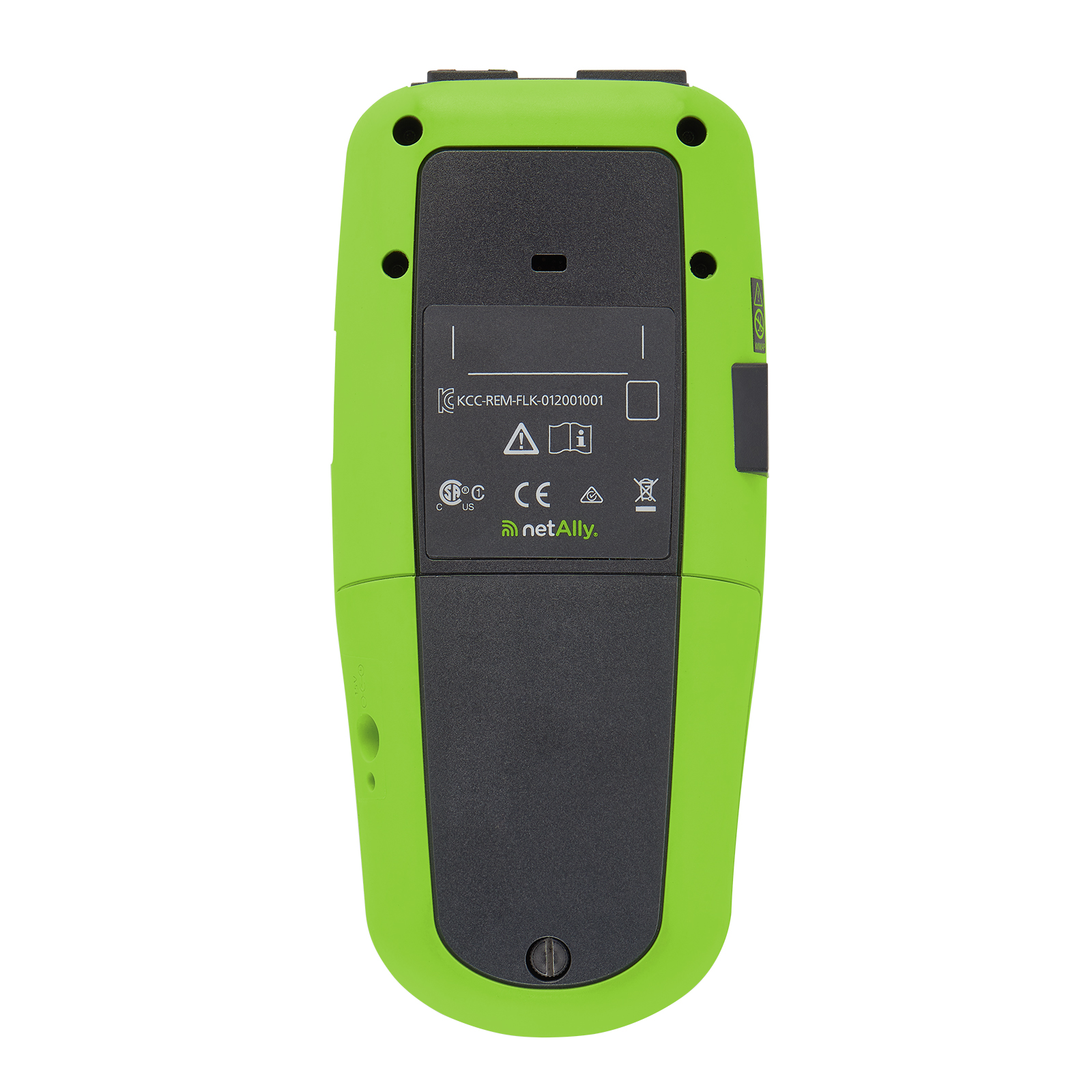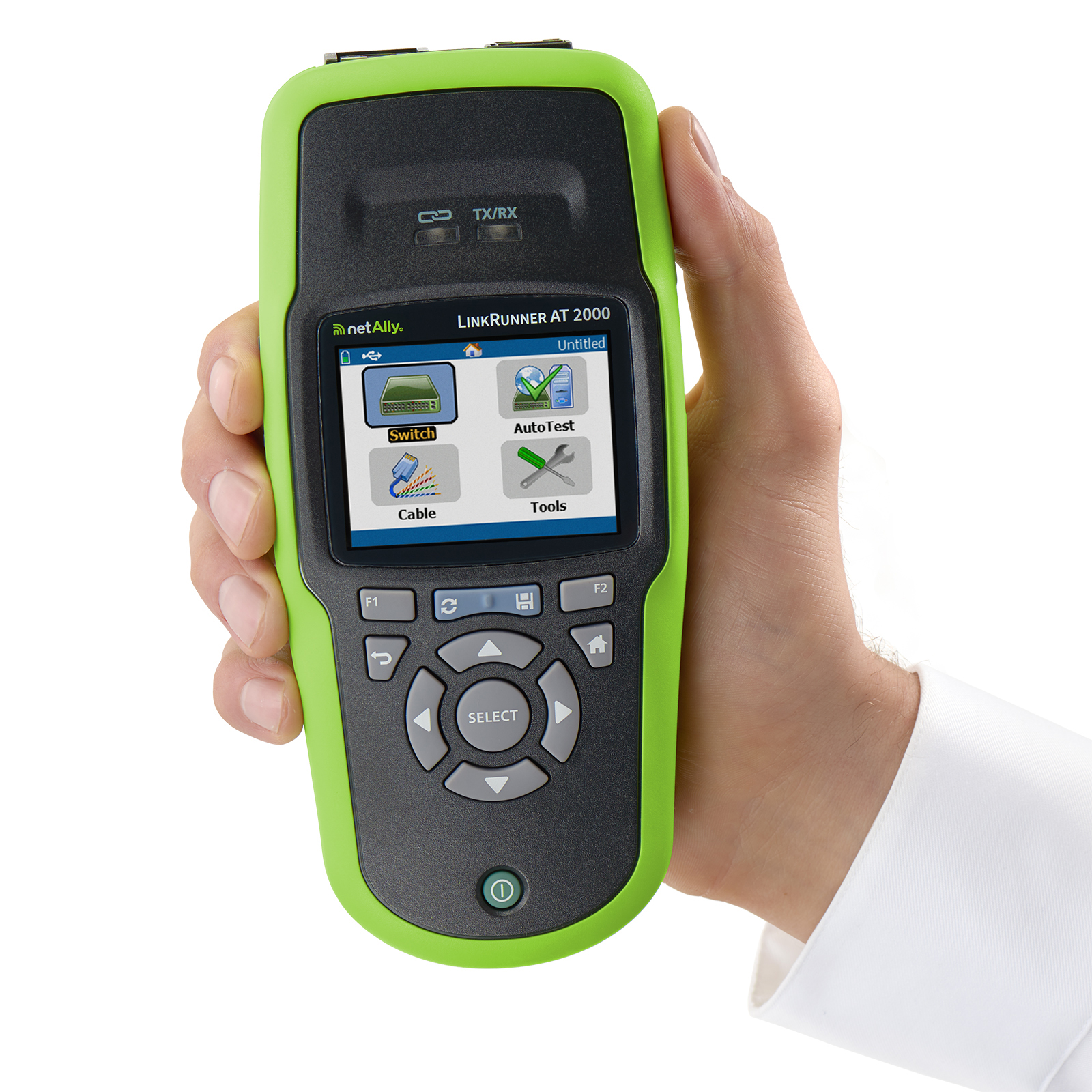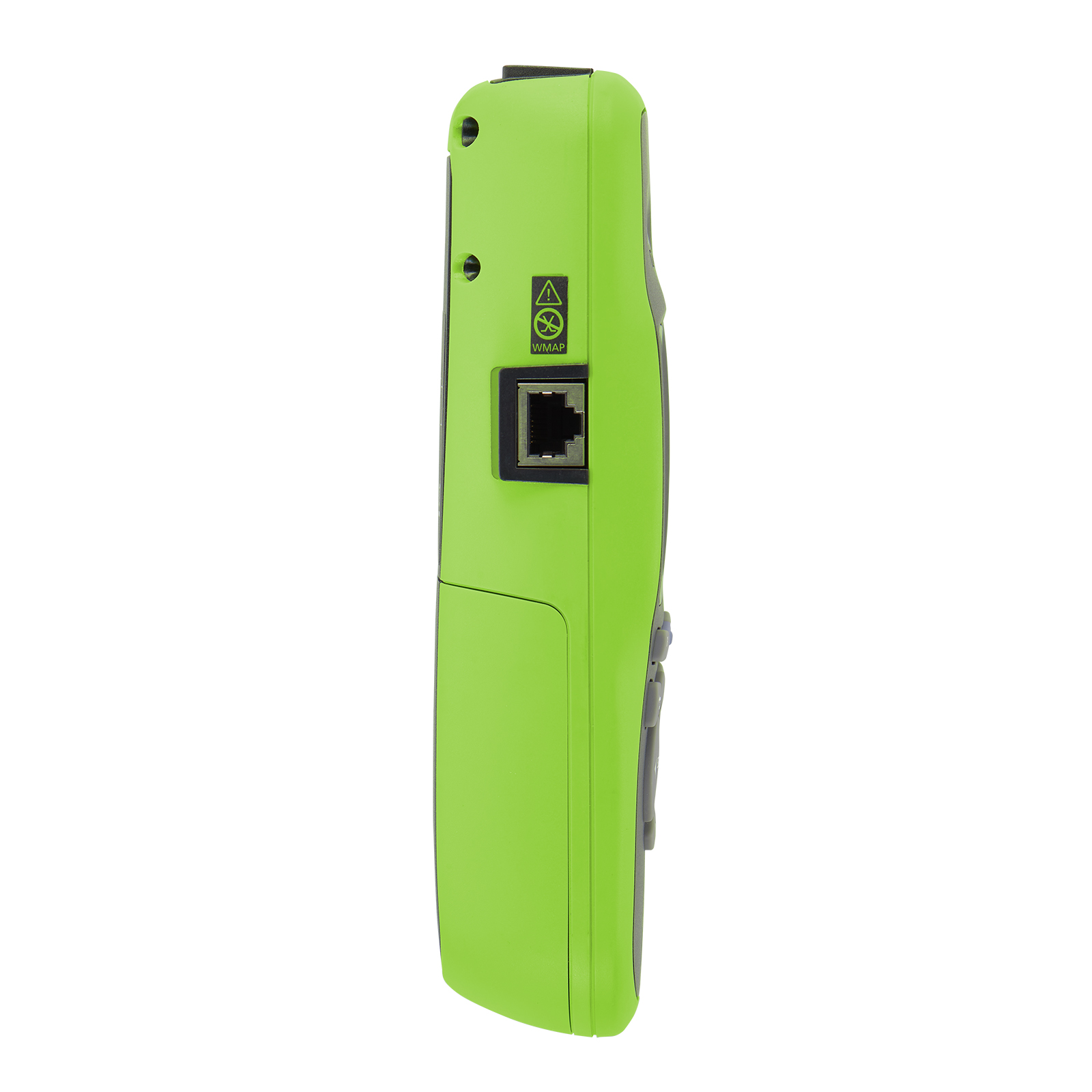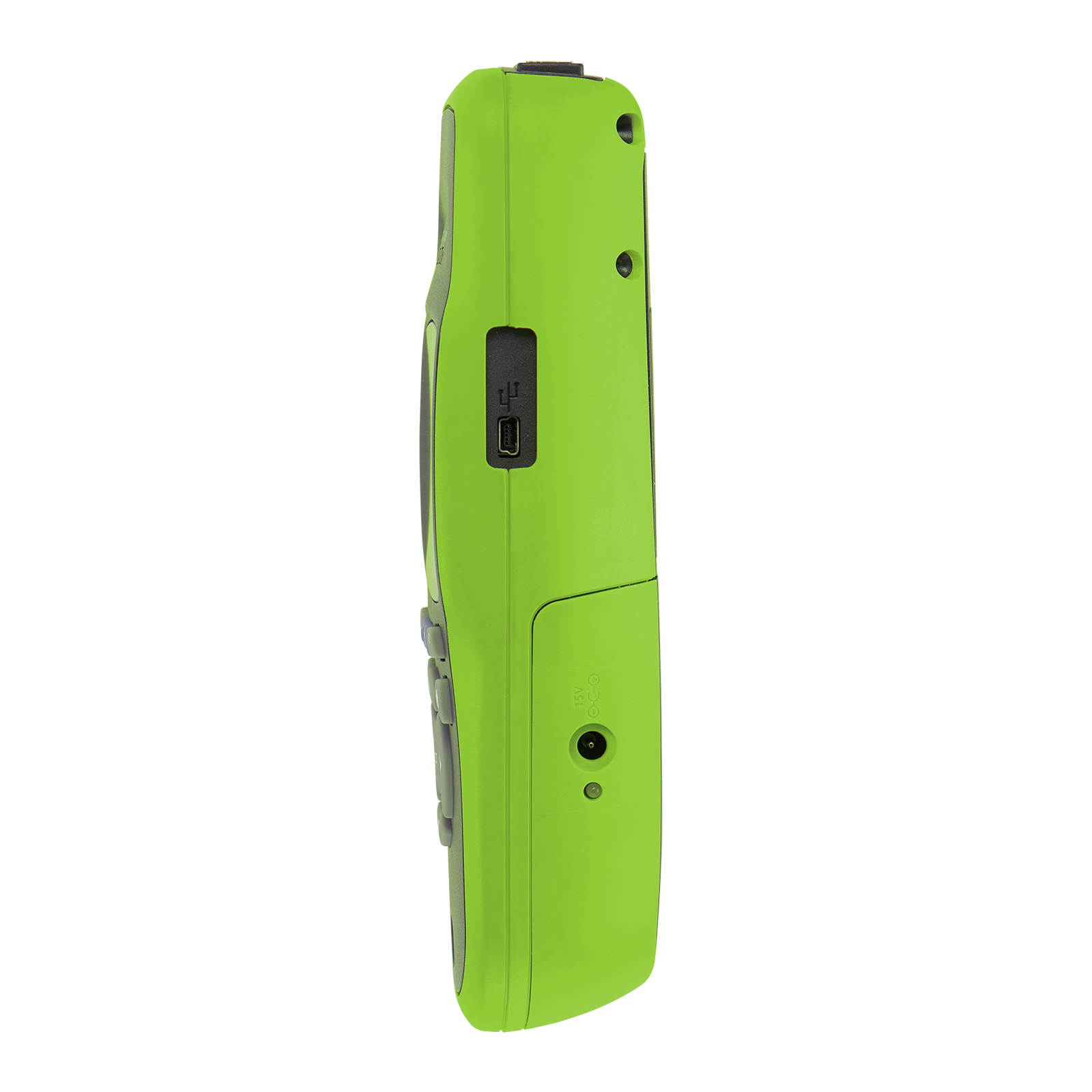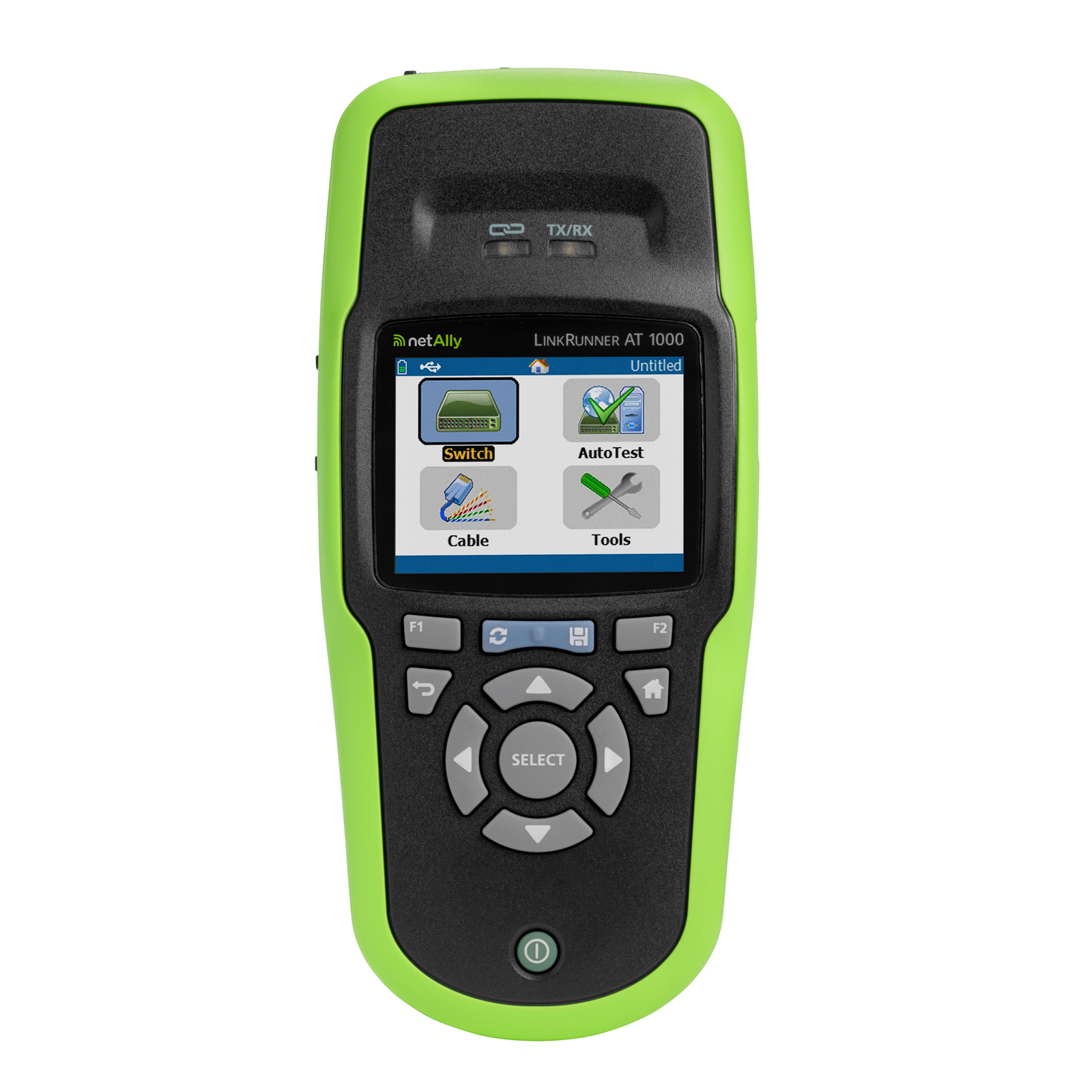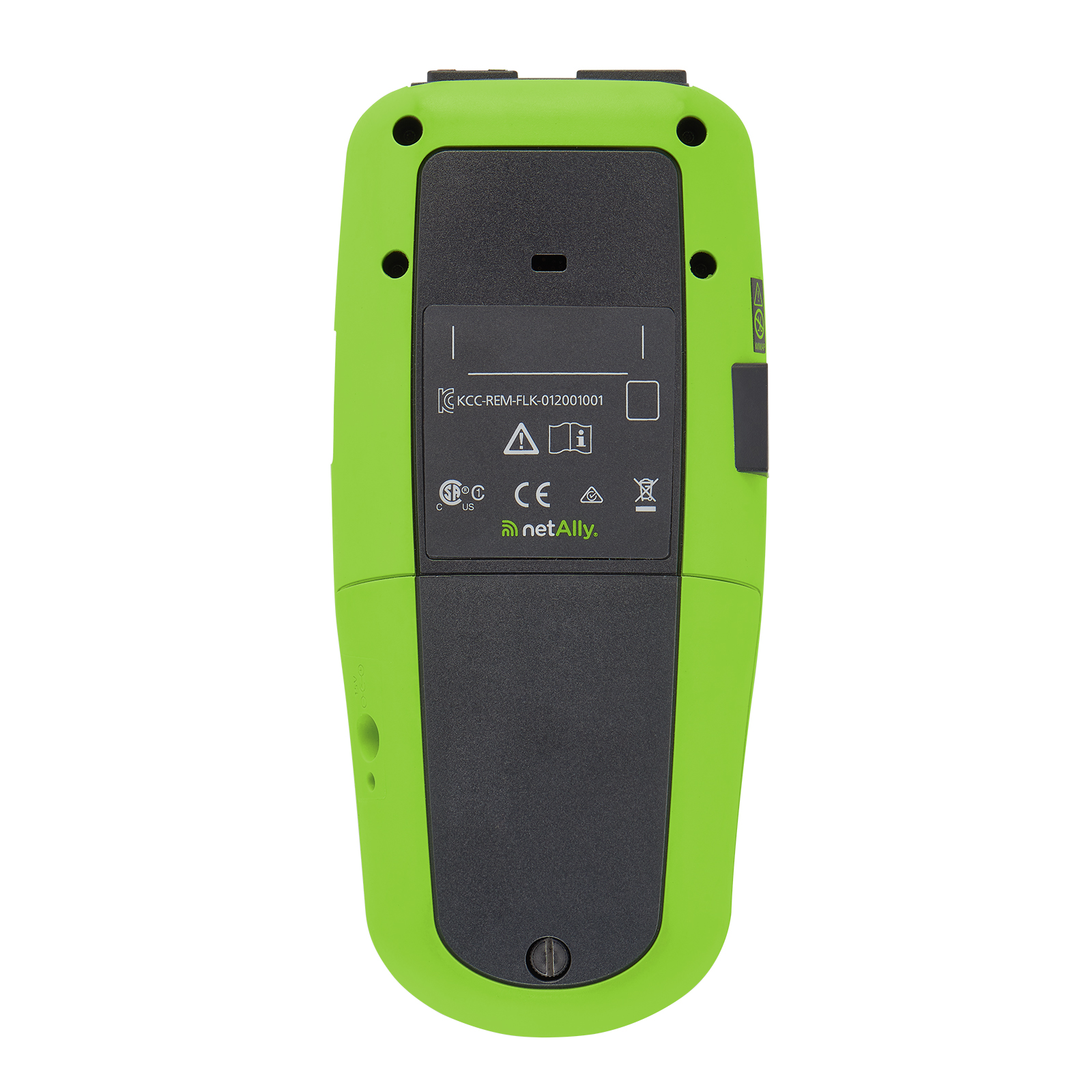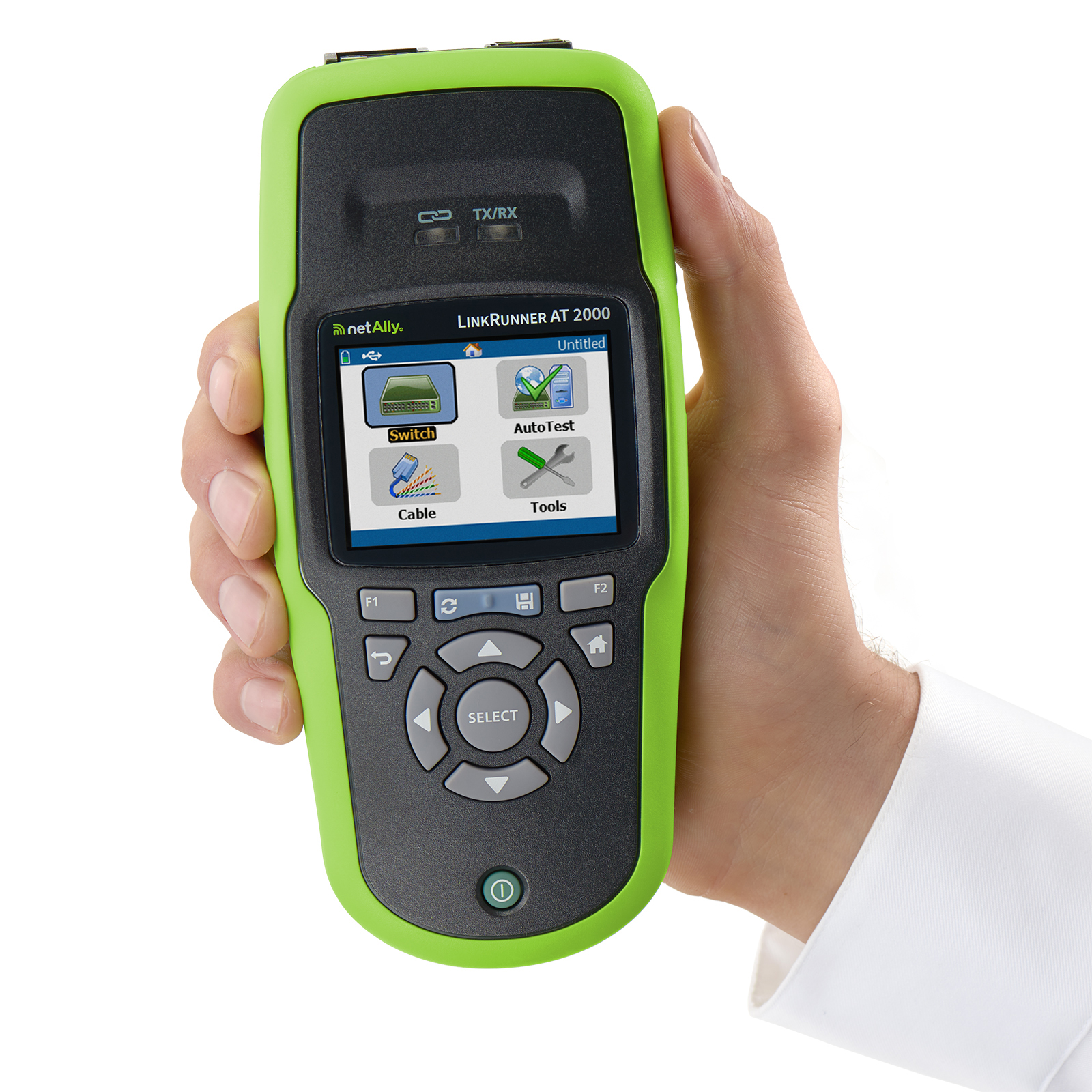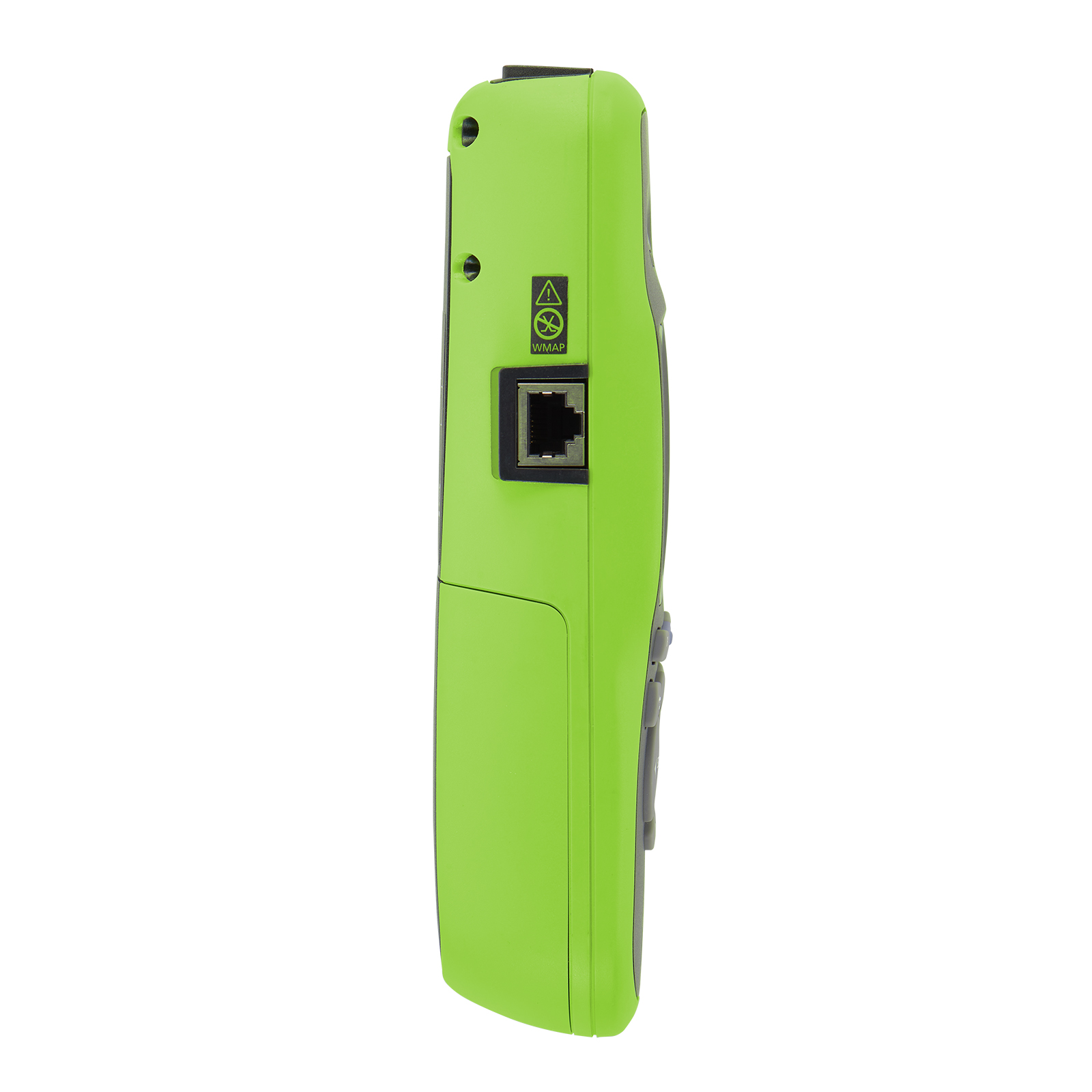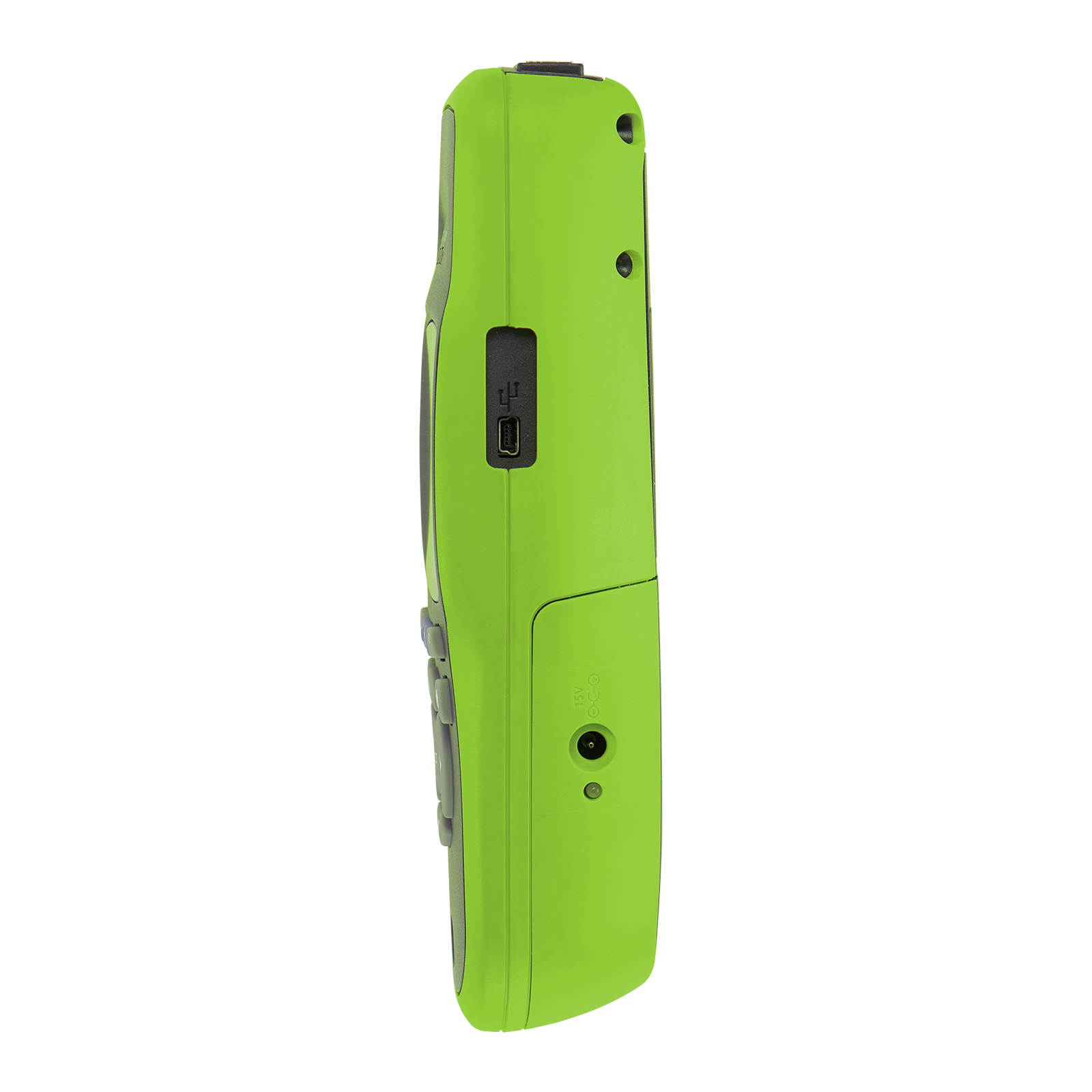 Price on request
Available, delivery time 3-5 days
Product number:
LRAT-1000
Product information "LinkRunner AT Network AutoTester"
Overview
The LinkRunner AT offers user-configured auto-tests for a wide range of important tasks. This network tester´s quick cable test and switch identification facilitates fast problem isolation. Test results can be automatically uploaded to the Link-Live results management cloud service to improve collaboration between network engineers and technicians, creating greater job visibility, project control and fleet management.
Discover nearest switch name and port information via CDP/LLDP/EDP and verify link speed/duplex and connectivity to TCP/IP network with AutoTest

Validate up to 30W 802.3af/at PSE with TruePower loaded Power-over-Ethernet (PoE) test

Verify twisted-pair cable length and wire-map in a snap

AutoTests verifies and documents PoE, nearest switch, DHCP, DNS and Gateway service, and key devices connectivity in one go

Automate reporting and enable collaboration with result upload and management via Link-Live cloud service
Key Features
Two models: LRAT-2000 and LRAT-1000
LinkRunner AT is available in tow models: LRAT-2000 and LRAT-1000. LinkRunner AT 2000 adds the following exclusive* features:
Fiber support*

TruePower PoE Power Test up to 30W*

IPv6 support*

Reflector support*

More result storage: 50 instead of 10*

Uses Li-ION rechargeable battery instead of AA battery pack
* This exclusive features can not be added to the LinkRunner AT 1000.
Cable length, Wiremap and Location
Users can easily find opens, shorts, miswires and split pairs in three different ways:
On non-terminated cable

With a WireView Cable Identifier

Check patch cord with the built-in wiremap port on the side of the LinkRunner AT
Cable location
Locate cable runs with toning, switch port advertisement, switch port link light blinking and remote cable identifiers. Toning supports both analog and digital IntelliTone modes.
Discover Nearest Switch and VLAN
The LinkRunner AT uses the IEEE Link Layer Discovery Protocol (LLDP), along with the Cisco and Extreme Discovery Protocols (CDP and EDP) to display the nearest switch model, slot, port and VLAN configured.
The LinkRunner AT displays the following critical nearest switch information:
Switch name and model

Chassis, slot and port

Switch IP Address

Voice and Data VLAN IDs

Duplex and speed (actual and advertised)

Signal strength

Connection (MDI or MDI/X)

PoE voltage and power (actual and test limit)

Graphical representation of power on pairs
Packet Reflector
The LinkRunner AT features a packet reflector mode that allows the device to be used remotely during end-to-end network path performance tests to validate LAN and WAN throughput capabilities, up to 1Gbps. The reflector mode can be configured to swap MAC and/or IP addresses. LinkRunner AT 2000 supports packet reflection for:
OptiView XG Network Analysis Tablet

OneTocuh AT Network Assistant

EtherScope nXG Portable Network Expert

MetroScope Service Provider Assistant
TruePower PoE Testing - Power Over Ethernet Testing
LinkRunner AT features the ability to validate TruePower delivery before installing cameras, access points and phones to ensure a smooth deployment. Quickly validate PoE performance by drawing actual power up to the 802.3at standard 25.5W. Load the circuit to stress switches, cabling and patch panels, all while measuring the voltage and pairs being used.
IP V4/V6 Addressing
Validate the IPv4 DHCP auto-negotiation process, subnet and DHCP server and verify IPv6 Link-Local and global addressing.
Key Service and Device Connectivity
LinkRunner AT can perform either a Ping or a TCP port open test to verify connectivity. The test conducted will reveal connection and response time to the default Gateway, preferred DNS server and alternate DNS server. LinkRunner AT can connect to as many as 10 user-defined target devices, servers or services, testing using Ping, or a user-defined TCP port number. If a URL is used as the target, results will include response time and an IP address.
802.1x Authentication
Verify access to secure networks using 802.1x and MAC Access Control Lists (ACL). The included LinkRunner AT Manager Software can be used to enable 802.1x and download certificates.
Automated Test Results Management
Serving as a centralized test results and device management system, the free Link-Live cloud service transforms team workflows with the ability to quickly and easily log, document, and report test activity from all LinkSprinter, LinkRunner AT, LinkRunner G2, AirCheck G2 and OneTouch AT hand-held network testers. Once the instrument is connected to the Link-Live cloud service, your test results are automatically uploaded to the dashboard for project management and reporting. You have the option of uploading additional files, screenshots, images, profiles, packet captures, location information and comments anytime. Also, certain NetAlly instruments with AllyCare ssupport can receive firmware updates "over the network" from Link-Live as they become available.
An API is available to retrieve and integrate data from Link-Live into other management platforms, such as your trouble-ticket application or network management system. This gives you the ability to easily provide proof-of-performance and better manage jobs and staff efficiency.
This unified dashboard of both wired and WiFi network connectivity results enables you to:
Reduce results management overhead for multiple testers and users

Enables seamless collaboration between site personnel and remote experts

Simplify report generation across media types for network deployment documentation

Attach photos, user comments to each result, adding context for future changes and troubleshooting

For asset management, ability to associate serial numbers of installed devices, and/or cable/walljack label to specific test results
Specifications:
Dimensions: 3.5 in x 7.8 in x 1.9 in (8.9 cm x 19.8 cm x 4.8 cm)
Weight: 18 oz (0.5 kg)

Battery:


LRAT-1000: Four AA type, alkaline recommended
LRAT-2000: Removable, rechargeable lithium-ion battery pack (18.5 Watt-hrs)
Battery Life: Typical operating life is 6 hours; Typical charge time is 3 hours
External AC Adapter / Charger: AC input 90 to 264V AC 48 to 62 Hz input power DC output 15V DC at 1.2 Amps
Display: 2.8 in color LCD (320 x 240 pixels)
Keypad: 12-key elastomeric
Tone Generator: IntelliTone digital tone: (500 KHz); analog tones: (400 Hz, 1 KHZ)

Media Access;


Copper: RJ-45: 10BASE-T


100BASE-TX




1000BASE-T




PoE (IEEE 802.3af and 802.3at)

Media Access; Fiber: SFP Adapter port supports 100BASE-FX and 1000BASE-LX/SX/ZX/ (LRAT-2000 only)
Cable tests: Pair lengths, opens, shorts, splits, crossed, straight through and cable ID
Power over Ethernet (PoE): single ended testing:


User-defined testing to IEEE 802.3at class 0, 1, 2, 3, 4 without LLDP negation, or m4 with LLDP negotiation




The following PSE PoE parameters are measured:




A) pairs used




B) received class




C) PSE type




D) unloaded voltage (V)




E) loaded voltage (V) (LRAT-2000 with TruePower)




F) unloaded power (W) (LRAT-1000)




G) loaded power (W) (LRAT-2000 with TruePower)

Operating Temperature: 32°F to 113°F (0°C to +45°C) NOTE: the battery will not charge if the internal temperature of the tester is above 122°F (50°C)
Operating relative humidity (% RH without condensation): 90% (50°F to 95°F; 10°C to 35°C) - 75% (95°F to 113°F; 35°C to 45°C)
Storage temperature: -4°F to 140°F (-20°C to +60°C)
Shock and vibration: Random, 2 g, 5 Hz-500 Hz (Class 2) 1 m drop
Safety: EN 61010-1 2nd edition
Saftey (LR-AT 2000 only); EN/IEC 60825-1:2007, EN/IEC 60825-2:2004+ A1:2007 (LRAT-2000 only)
Altitude: 4.000 m; Storage 12.000m
EMC: IEC 61326-1: Basic Electromagnetic Environment; CISPR 11: Group 1, Class A
Supported operating systems: Windows Vista, Win XP, Win 7, Win 8, Win 10
CPU: 400 MHz Pentium processor or equivalent (minimum); 1 GHz Pentium processor or equivalent (recommended)
RAM: 96 Mb (minimum; 256 MB (recommended)
Hard disk: Up to 500 MB of available space may be required
Display: 1024 x 768 high color, 32 bit (recommended)

conforms to relevant European Union directives

conforms to relevant Australian Safety and EMC standards