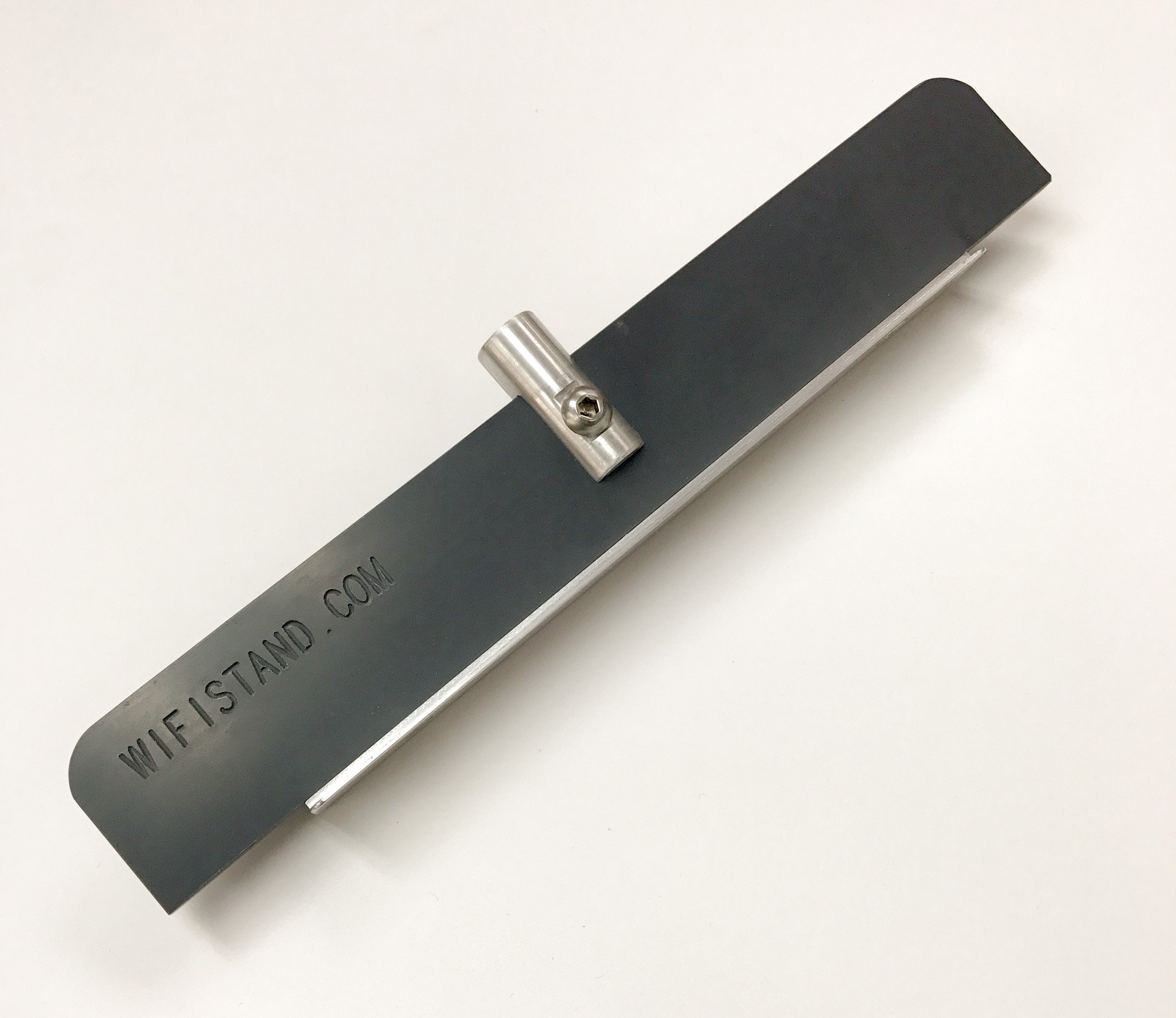 The WiFiStand Rail
The WiFi Stand Rail allows you to quickly and easily mount a wireless access point on a standard T-Rail, even when there is no drop ceiling! Attach it to a 1/4" 20 threaded screw and slide your access point on! Made of the same industrial strength PVC, machined aluminum connection points, and quality that the WiFi Stand Bracket is made out of, this ultra-light and easily transportable rail can go with you wherever you need it! Please note: Mounting hardware is not included with purchase.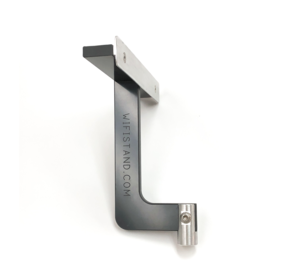 The WiFiStand Vertical Bracket
When deploying, testing, or temporarily placing wireless Access Points, sometimes you need creative placement to mimic coverage or geht into a tight space. The WiFi Stand vertical Bracket is here to help, giving you a way to mount an Access Point at a 90-degreee angle. Built with input from the WiFi users community, our vertical Bracket is made of the same solid, durable, and lightweight Industrial grade PVC and milled aluminium. An added touch to this bracket is the raised edge along the rail to keep your Access Points from sliding all the way off! Built around the standard 1/4-20 mount to attach universally to tripods and stands, as well as the 24mm drop-ceiling T-rail for the widest product support, our WiFi Stand brackets have already received international recognition throughout the industry. Now, we once again take user input into consideration and present our vertical bracket! Please note: Stand is not included with purchase, this is for the bracket only. Each bracket attaches to a universal 1/4-20 threaded screw found on most tripods and stands. Please see our store for recommended stands to attach bracket to.