WireXpert 4500 Cable certifier - Cable certification for all standards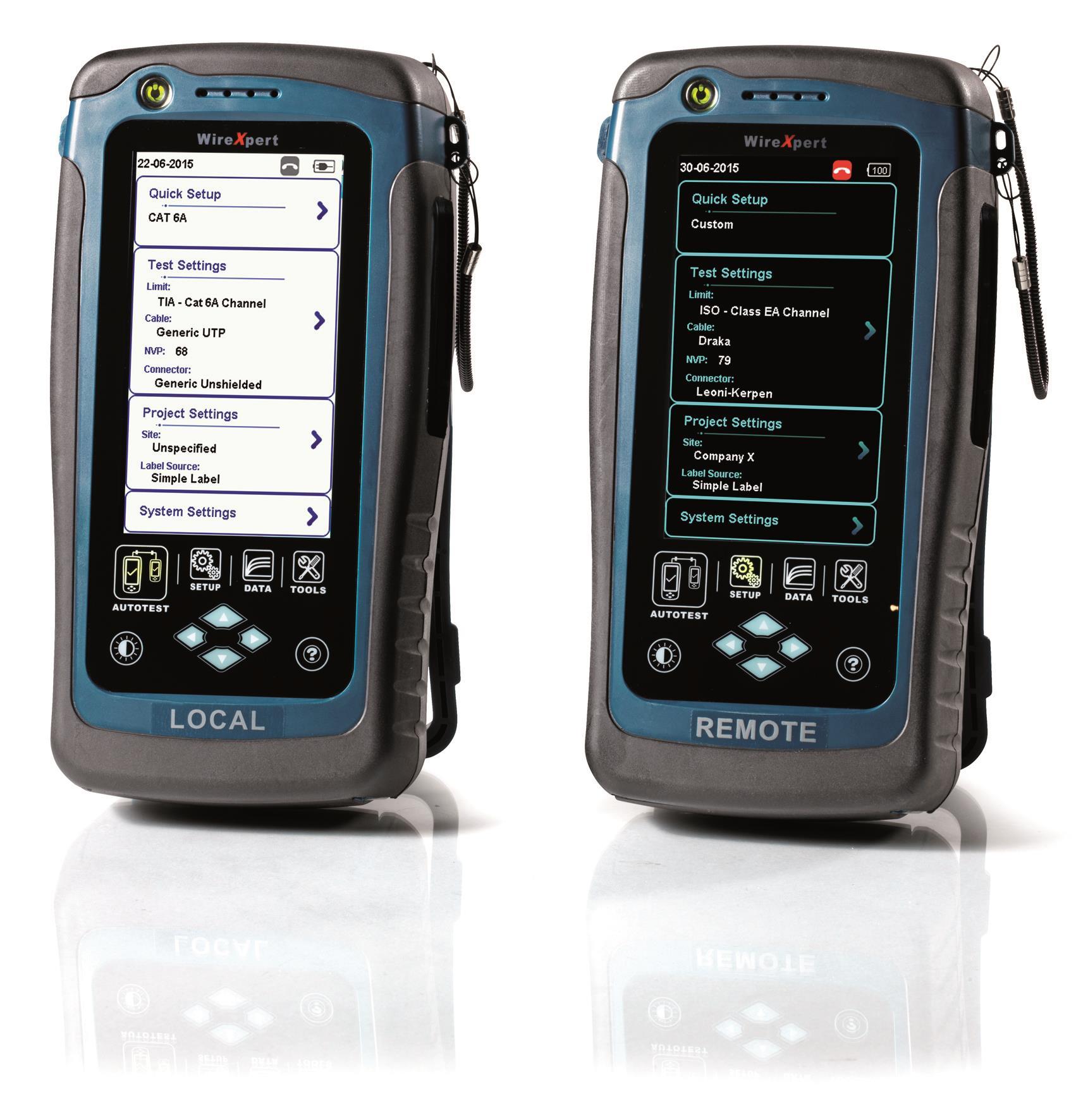 Quantity
Unit price
To

4

€246.21*

From

5

€205.17*
Available, delivery time 2-5 days
Product number:
SW10013-M
Product information "WireXpert 4500 Cable certifier - Cable certification for all standards"
One cable certifier for all standards
WireXpert also certifies to Cat.6/Cat.6A/Class EA and supports advanced certification for fiber optic installations at 850/1,300nm and 1,310/1,550nm. In addition, a wide range of measurement modules is available for example for coax, M12 D-coded and X-coded.
Speed and lightness
Shortes measuring times and the intuitive device operation provide fast acceptance measurements. Due to its low weight, the WireXpert 4500 is absolutely recommended for field use.
Convince yourself of the performance of the WireXpert 4500!
Certifier up to 2.500 MHz

Advanced cable certification for all standards: Class D/E/EA/F/FA, CAT 5/5e/6/6A/7/7A, as well as CAT 8 an Class I & II

fast auto test with less than 9 seconds

Independent ETL verification to confirm measurement accuracy

Meets and exceeds ISO level VI, V, IV, IIIe and TIA level 2G and IIIe accuracy requirements

Support from more than 20 cable manufacturers worldwide

Field upgradeable with many options such as patch cord testing, Industrial Ethernet, Class FA, coax, fiber optics

supports advanced certifications for fiber optics at 850/1,300 nm (multimode) and 1,310/1,550 nm (singlemode)

advanced reports and documentation of wiring

The only certifier that fulfills the requirements of data centers, office cabling and Industrial Ethernet